Colorado

Landlord & Tenant Laws for 2022 - Tips and Resources for Renters
Everyone wants to live in Colorado – this is evident in the increasing population and steady employment growth. It's not a surprise people are flocking to the Centennial State as it is sunny 300 days out of the year, has beautiful mountains perfect for hiking or skiing, world-renowned breweries, and has a great culture. The average number of days a unit is available on the rental market is 12, while the increase in home values is high at 7-10%. For our recommendations on exactly where to invest in this state, take a look at our Colorado rental investment report. Keep reading for more information on Colorado landlord-tenant law and Colorado renters rights.
Laws that impact the rental market, landlords, and tenants are constantly being decided in states. Make sure you know what's on your ballot – find Colorado voting information here.
What is a rental agreement in Colorado?
Also known as "Lease Agreements," a rental agreement is an important legal contract that landlords create for leasing their commercial or residential property in the state of Colorado. This document serves to outline all responsibilities and rights between all parties involved.
Effective as of Oct. 1, 2021, SB21-173 details many changes for landlords and renters regarding late fees and evictions. Landlords can read the entirety of the law here, and consult with their lawyer for any specific questions. Here are some of the main changes in SB 173 landlords should be aware of: 
Late Fees
Landlords of both residential premises and mobile home parks cannot charge late fees that exceed $50 or five percent of the outstanding rent balance – whichever is greater. Landlords must wait seven calendar days after rent is due to charge a late fee and can only assess these late fees once per late payment. Additional changes include:
Landlords can no longer initiate eviction proceedings or terminate a lease based on a tenant not paying late fees. 

It is also now illegal to require a tenant to pay any amount of interest on a late fee.

Landlords cannot require tenants to pay a late fee if the late fee is not disclosed in the lease agreement.
Evictions 
If you file for an eviction based on nonpayment of rent, and your tenant pays the full amount owed before the court signs off on the eviction (or before a writ of restitution is ordered), you must accept the payment and the eviction is canceled. Additional changes include:
Eviction hearings can no longer occur on the same day a landlord files for eviction. Instead, renters will have at least one week between the filing and hearing. 

The law also prohibits

certain lease clauses

such as an unreasonable liquidated damages clause that assigns costs to a certain party and a one-way, fee-shifting clause that places court costs and attorney fees only to one party.
If a landlord violates one of these terms, they must pay a $50 penalty to the aggrieved tenant for each violation. A landlord who commits a violation has a seven-day period to cure the violation, which begins when the landlord receives notice of the violation. 
TurboTenant's Colorado lease now reflects these new rental laws.
Disclaimer: TurboTenant, Inc does not provide legal advice. This material has been prepared for informational purposes only. All users are advised to check all applicable local, state, and federal laws and consult legal counsel should questions arise.
Laws that impact the rental market, landlords, and tenants are constantly being decided in states. Make sure you know what's on your ballot – find Colorado voting information here.
Colorado Renters' Rights and Landlord Responsibilities
Return security deposit within

60 days

Give

10 days

notice to raise the rent for month-to-month

Tenants

are allowed

to withhold rent if the landlord fails to fix something

Tenants can sue

up to $7,500

for the return of security deposits
When it comes to Colorado rental laws, there are a few specifics landlords need to know:
Security Deposits

– Landlords must return the security deposit within 60 days maximum, depending on the lease terms. It's important to remember there is no state limit on how much landlords can charge for a security deposit, but local governments might have caps in place.

Rent Raises

– Landlords must give at least ten days notice in month-to-month leases with proper written notice to the tenants. There are no rent controls in Colorado, so Landlords are allowed to raise the rent.

Rent Withholding

– Tenants may withhold rent if landlords fail to fix necessary appliances, such as the fridge or water heater, which would breach the warranty of habitability. Tenants must give landlords a written notice of ten days of their intent to withhold rent. 

Small Claims Lawsuits

– Tenants can sue landlords to return security deposits up to $7,500. Landlords need to remember the Colorado deadline is one month for the return of the tenant's deposit unless the lease specifies something different (it cannot be more than 60 days). 

Rental Applications – Landlords can't consider arrest or conviction records for more then 5 years before the application date, except for convictions and deferred judgments for drug (certain), sex, homicide, and stalking offenses. (Rev. Stat. § 38-12-904(b) A landlord who violates this statute is liable to a person who is charged a rental application fee for tremble the amount of the fee, plus court costs and reasonable attorney fees, unless the violation is corrected within seven days of receiving notice.)
Colorado Landlords' Rights and Tenant Responsibilities
Tenants must pay rent within

three days

after receiving notice

Landlords can issue an

unconditional quit notice
Tenants must claim any abandoned property within 30 days

You

cannot discriminate

and refuse to rent to victims of domestic violence
Evictions

– If a tenant has failed to pay rent or has otherwise violated the lease, the landlord must give the tenant a ten-day notice. Tenants must pay rent within three days after receiving notice, or landlords may terminate the lease and begin filing for eviction.

Unconditional Quit

– Tenants must abide by all terms of the lease, or landlords may issue an unconditional quit notice to move out immediately, which means the landlord doesn't have to allow the tenant to fix the violation. If tenants don't move out after three days, then landlords can file an eviction lawsuit.

Abandoned Property

– Tenants must claim any abandoned property within 30 days of the last contact, or landlords may dispose of the property as they see fit. Landlords are also legally able to sell a tenant's abandoned property to cover what the tenant might owe them as well.

Property Maintenance

– Tenants must keep the property clean and undamaged and immediately alert the landlord to any serious maintenance issues. If landlords don't take care of important repairs – tenants have the right to withhold rent. 

Special Protections

– It's illegal to discriminate against someone and not rent to them if they are victims of domestic violence. Make sure you notify law enforcement of potentially dangerous tenants or situations.
Colorado Landlord-Tenant Law FAQs
Below are answers to some of the most commonly-asked questions when it comes to landlord-tenant laws in Colorado:

Can a Tenant Withhold Rent in Colorado?
Yes, tenants can withhold rent in Colorado if the landlord has failed to fix something vital such as a water heater. Tenants have to give written notice to their landlords ten-days in advance with their intent to hold rent.
How Long Does it Take to Evict a Tenant in Colorado?
Generally, it will take about 25 days. Please visit the state's website to get full details for specific scenarios.
Is Colorado a Landlord-Friendly State?
Colorado is generally a landlord-friendly state where landlords can charge rental application fees and collect security deposits. Make sure to always check local area laws along with state laws to ensure you're fully educated.
What is the Eviction Process in Colorado?
When there is a lease violation, such as failure to pay rent, landlords must give the tenant a ten-day notice. Tenants have the option to pay rent within three days, or the landlord will file for eviction. Here is a full guide on how to evict a tenant, but make sure to check our resources below for Colorado-specific laws.
How Much Notice Does a Landlord Have to Give a Tenant to Move Out in Colorado?
A landlord needs to give a written notice to the tenant to move-out allowing 21 days for the tenant to vacate – specifying the exact date on when the tenancy will end.
Due Diligence and Landlord-Tenant Laws in Colorado
TurboTenant has utilized many municipal sources along with official state statutes in order to compile this information to the best of our ability. However, local laws are always in flux and landlords and tenants alike should be sure to do their due diligence and consult legal help when it's needed. We hope the following list can serve as a valuable resource and allow you to succeed as a landlord or tenant in Colorado. Be sure to take proper precautions when it comes to finding the top candidates for your unit by utilizing our online rental application and tenant screening services.
Disclaimer: TurboTenant, Inc does not provide legal advice. This material has been prepared for informational purposes only. All users are advised to check all applicable local, state, and federal laws and consult legal counsel should questions arise.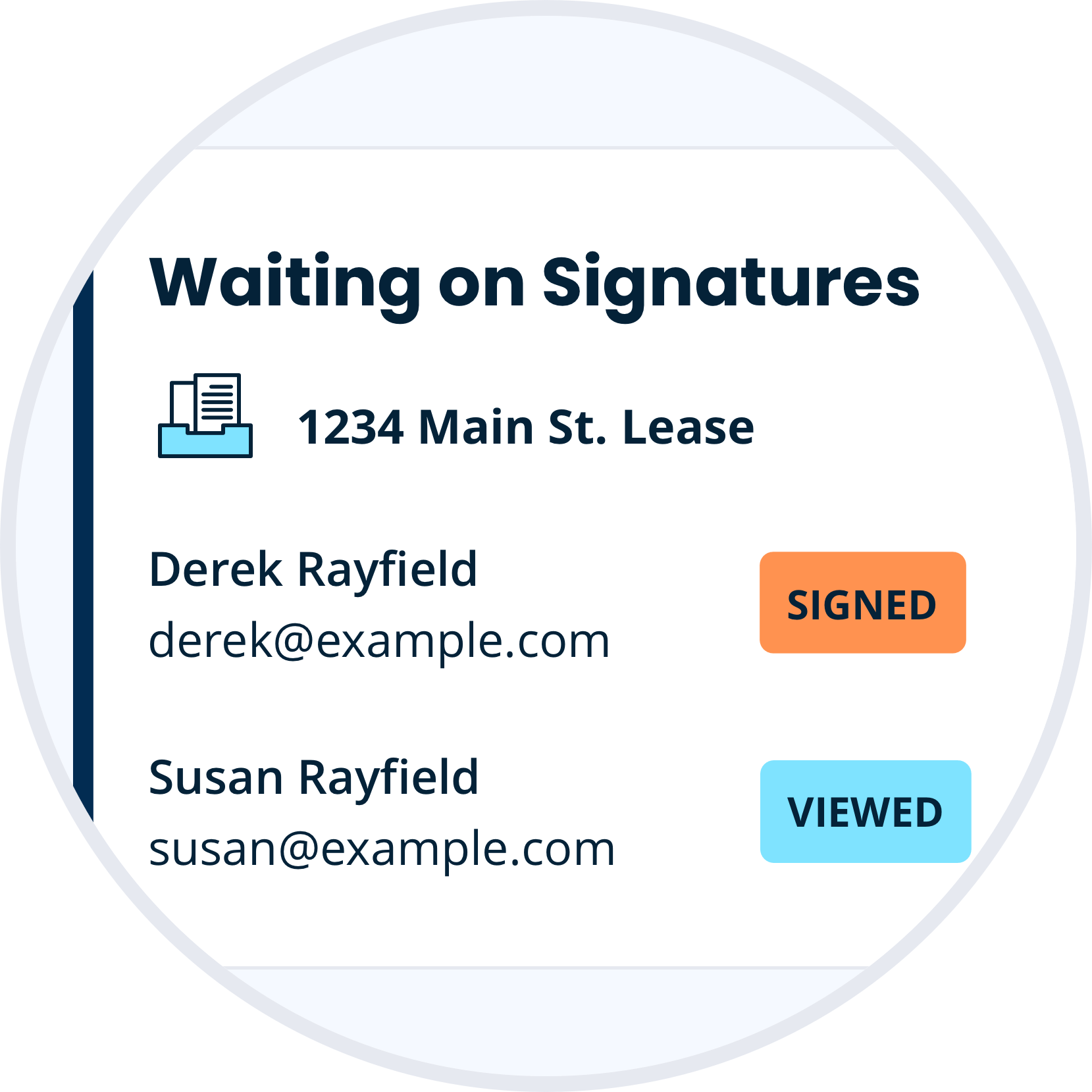 Create a single Colorado lease agreement, or subscribe and receive unlimited lease agreements, landlord forms pack, and e-signs for a simple annual fee. Be confident with all the legal forms and tools you need as a professional landlord.
Join the 500,000+ independent landlords who rely on TurboTenant to create welcoming rental experiences.
No tricks or trials to worry about. So what's the harm? Try it today!