Washington

Landlord-Tenant Law
Washington state has a booming economy, beautiful landscapes, urban environments, and a great culture. It is an excellent place for property investing as population growth, and employment growth is on the rise. From Mt. Rainier to Puget Sound, Washington state is a place for everyone. They are modernizing their culture and economy as well – Washington state expects to be coal-free by 2025. For our recommendations on exactly where to invest in this state, take a look at our Washington state rental investment report – keep reading for a guide on Washington landlord-tenant law.
Laws that impact the rental market, landlords, and tenants are constantly being decided in states. Make sure you know what's on your ballot – find Washington voting information here.
Washington Renters' Rights and Landlord Responsibilities
Disclose whether any fees are

refundable

in the lease

Provide

mold education

materials with new tenants

Return security deposits within

21 days


Tenants can sue landlords for only

up to $5,000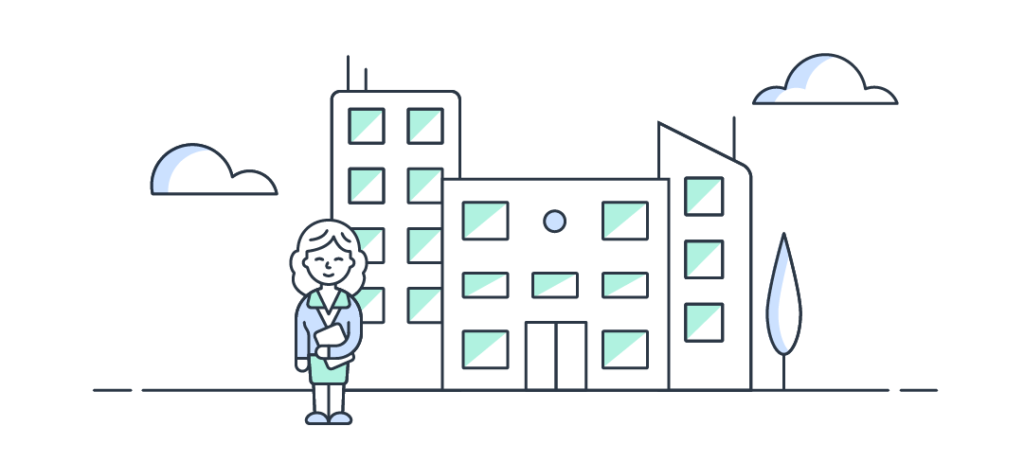 When it comes to Washington state rental laws, there are a few specifics landlords need to know:
Specific Disclosures

– Landlords are required to disclose whether any fees are refundable in the lease. For example, security deposits or pet deposits that are refundable or non-refundable need to be clearly written in the lease for clarity for both parties. 

Mold Education

– Landlords must provide educational materials on household mold along with the lease. Due to the wet weather in the Pacific Northwest, mold growth can be common in homes which can cause respiratory issues and is dangerous for those who have mold allergies. Landlords are required to fix the problems that cause mold growth such as ensuring proper ventilation.

Return of Security Deposit

– Landlords must return the remainder of a tenant's security deposit within 21 days after move-out. The deposit may be the full amount or partial – if it's partial the landlord must include the deductions and costs in a letter. 

Small Claims Court

– Tenants have the right to sue landlords for the return of the security deposit or specific contractual violations for up to $5,000. Small claims courts are one of the most efficient ways for renters to recover money owed to them by their landlord. 

Special Protections – Like in many states, victims of domestic violence are protected by law and cannot be evicted out of rentals because of their situation. For more details on what constitutes domestic violence, see our resources at the bottom of this page.
Rental Applications (Seattle only) – The Fair Chance Housing Act prohibits private landlords from screening for criminal history for any reason, with very minimal exceptions. This law also requires housing providers to include the following statement on tenant applications: "[Housing Provider] is prohibited from requiring disclosure, asking about, rejecting an applicant, or taking adverse action based on any arrest record, conviction record, or criminal history, except sex offender registry information" (WMFHA, 2020). Note: There was a lawsuit filed against this ordinance in 2018 that is currently pending. 

One exception of the Fair Chance Housing Act is if the landlord's dwelling unit shares a single-family home with the dwelling unit they rent. In this case, landlords can conduct a criminal background screening. 

Another exception is that landlords may search for applicants on local, state, or national sex offender registries.
Washington Landlord's Rights and Tenant Responsibilities
Raise rent with a

30-day

notice

Give a

three-day

notice before filing for eviction

Give a

two-day

notice to access unit

Make sure to give proper seven-day notice before disposing of items in abandoned rentals
Rent Raises

– Landlords may raise the rent on the properties, so long as they give a 30-day notice. Rent control is illegal in Washington state which means landlords can raise the rent as much as they deem appropriate as long as tenants are given the proper notice.

Evictions

– Landlords may file for eviction so long as they give tenants a three-day notice to pay or move out. There are different types of eviction notices, but overall the notice must be served in the proper way and the tenant must comply.

Access to Unit

– Landlords have the right to access the unit at any reasonable time, so long as they give proper notice of two days. Remember, landlords cannot enter a tenant's unit without consent – except in the case of emergencies.

Abandoned Property – Landlords can dispose of items in an abandoned property as long as they give proper notice of seven days. Landlords can claim abandonment when the tenant leaves for a long period of time and does not pay rent – landlords are allowed to enter the unit and remove the tenant's belongings.
Washington Landlord-Tenant Law FAQ
Below are answers to some of the most commonly-asked questions when it comes to landlord-tenant laws in Washington:
How Long Does a Landlord Have to Make Repairs in Washington State?
Landlords must respond and fix problems in the rental unit within 10 days of being notified. This varies from state to state and in some it's 30 days – however, Washington state landlords need to fix issues within ten days or they will be violating the state law.
Can a Landlord Break a Lease in Washington State?
The Landlord-Tenant Act in Washington only allows tenants four reasons for breaking a lease. These include a call to military service, a repair concern that the landlord isn't fixing within the specific time frame, protections for domestic violence survivors, or if a tenant is threatened by a neighbor with a deadly weapon. Landlords cannot break the lease – landlords do have the right to evict tenants if the lease has been violated.
Can a Landlord Enter Without Permission in Washington State?
No, a landlord cannot enter without the tenant's consent in Washington state. Landlords have the right to enter the renter's home for necessary repairs or inspections that were agreed upon. The only exception to this rule is in case of an emergency or if a tenant has abandoned the rental unit.
Can a Landlord Require Renters Insurance in Washington State?
Landlords can require renters insurance, but only at lease signing or renewing. However, even if it's not required, renters insurance is highly recommended by landlords to protect their property and potential losses that could happen.
Are Landlords Required to Provide Fire Extinguishers in Washington State?
No, landlords are not required to provide fire extinguishers, but they are required to provide written fire safety information to tenants.
Due Diligence and Washington Rental Laws
TurboTenant has utilized many municipal sources and official state statutes to compile this information to the best of our ability. However, local laws are always in flux, and landlords and tenants alike should be sure to do their due diligence and consult legal help when it's needed. We hope the following list can serve as a valuable resource and allow you to succeed as a landlord or tenant in Washington state . Be sure to take proper precautions when it comes to finding the top candidates for your unit by utilizing our online rental application and tenant screening services.
Disclaimer: TurboTenant, Inc does not provide legal advice. This material has been prepared for informational purposes only. All users are advised to check all applicable local, state, and federal laws and consult legal counsel should questions arise.
General Washington State Landlord-Tenant Law Resources
Fair Housing Resources for Washington State
Other Washington State Resources
Washington State Associations
Federal Fair Housing Resources
Washington State City-Specific Housing Resources
Thurston County – Olympia, Lacey, and Tumwater
Join the 500,000+ independent landlords who rely on TurboTenant to create welcoming rental experiences.
No tricks or trials to worry about. So what's the harm? Try it today!